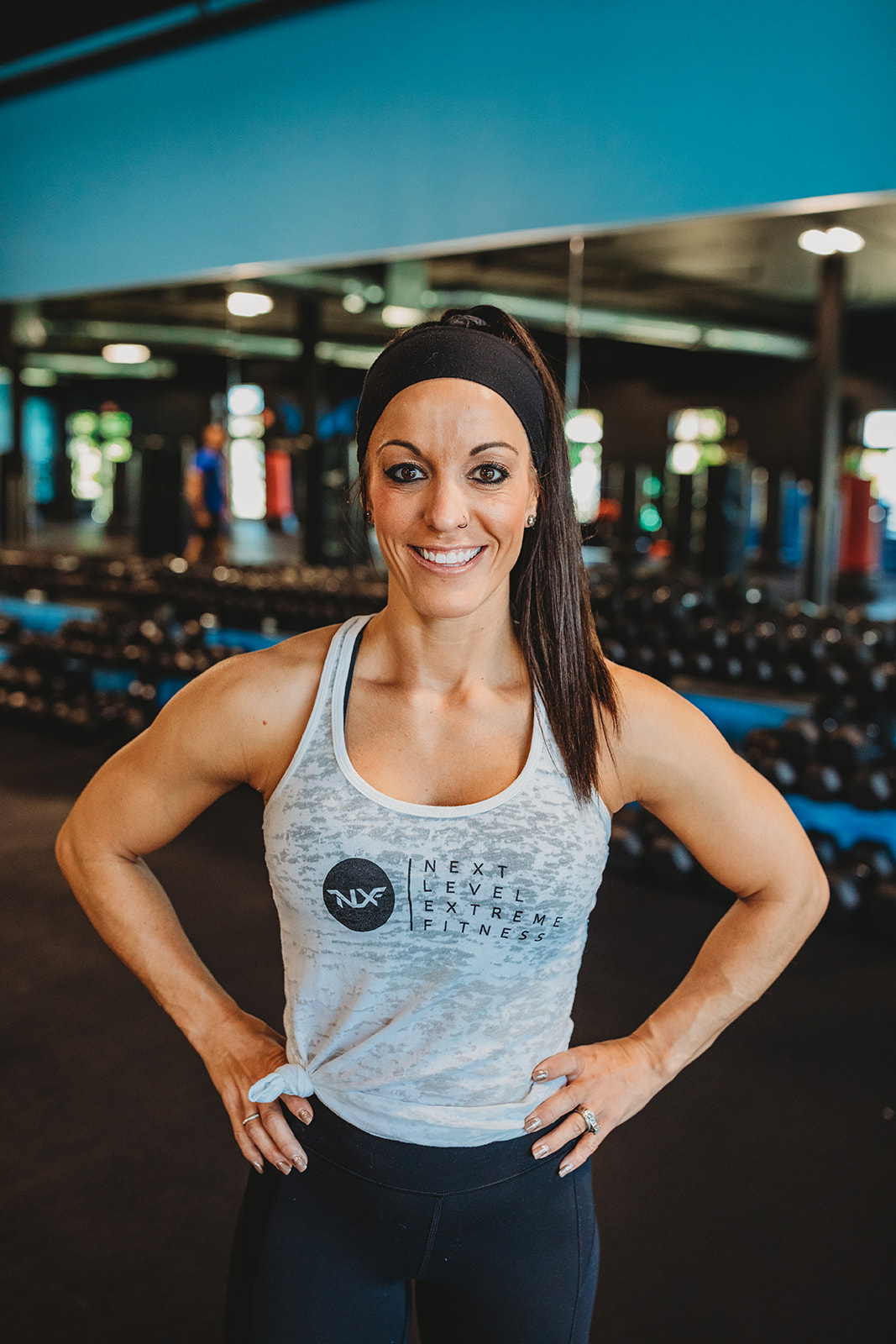 Q: How did you become involved with NLXF?
A: I became involved with NLXF in 2011 during session 3 in Cedar Falls and I have never looked back since!
Q: What excites you most about being a part of the NLXF training team?
A: I have always had a passion for helping people, teaching, and fitness. Being a trainer at NLXF has given me the opportunity to take the impact that NLXF has had on my life and share it with others.
Q: What makes NLXF different in your eyes?
A: I believe what sets NLXF apart is that we build personal relationships in a team-oriented atmosphere where you have the challenge of bettering yourself every day. It starts with the diverse workouts, high energy, and the team support from everyone in the program. The trainers and members combined bring an energy to the room that fuels every person in class to take the next steps in their fitness journeys.
Q: What are some goals you have as a NLXF trainer?
A: To lead by example, creating a positive atmosphere, where I can inspire and challenge as many people as possible to have the determination to be a better version of themselves.
Q: What is your favorite exercise?
A: Burpees.
Q: Lastly, if you give a client who is on the fence one piece of advice about why NLXF is the right program for them, what would it be?
A: We offer multiple class times a day, free childcare, showers, clean work out facilities, modifications for exercises, nutritional guidance and the variety of work outs continue to keep clients coming back year after year. #NOEXCUSES! This program is for YOU!
I can't wait to see you at the gym!
Kim