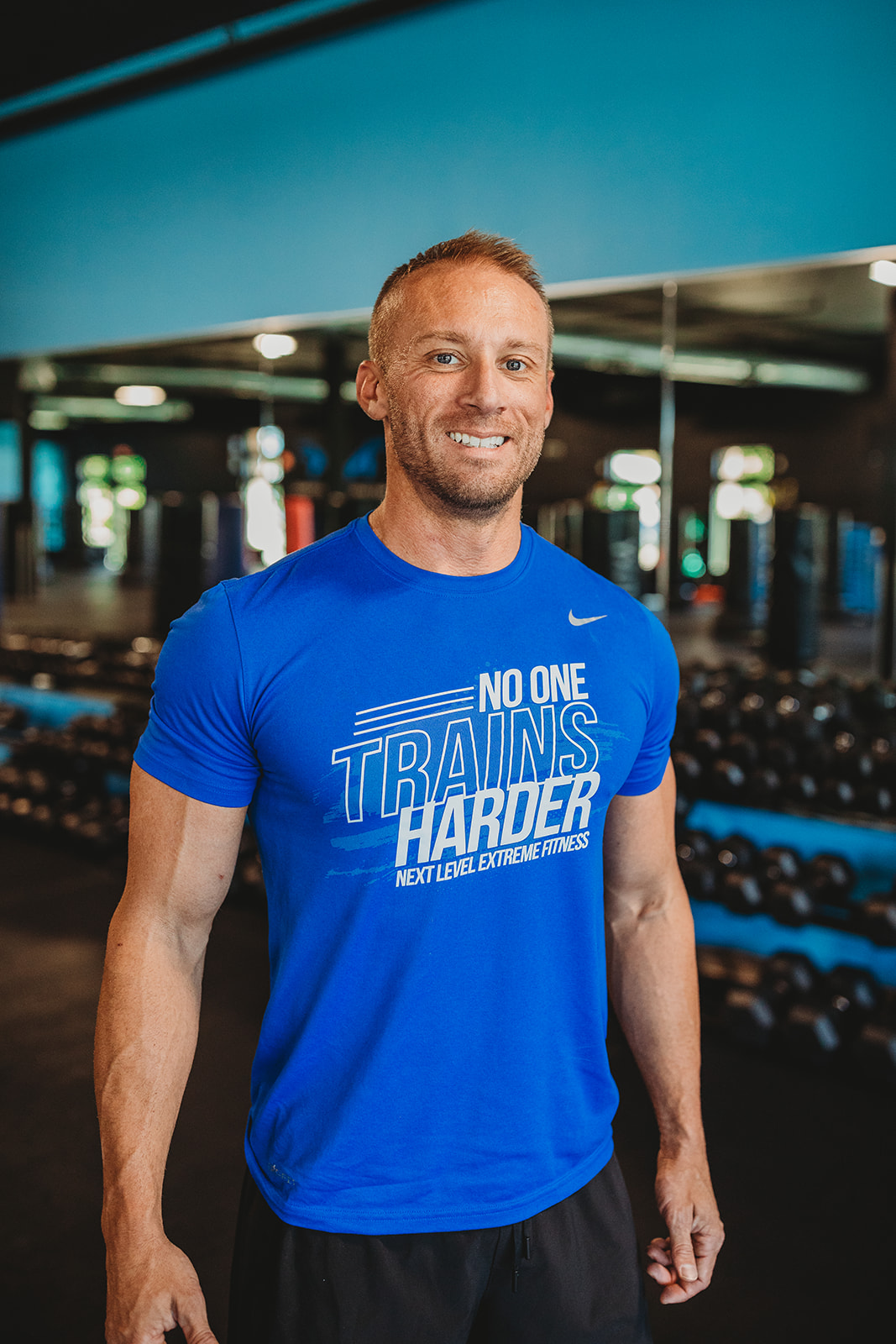 Meet Cory Nelson. Cory will be one of the main faces you'll see at our NLXF North Liberty location. Cory's presence in the fitness industry started back in 2008 as a personal trainer at a local gym in Cedar Falls. His passion for the fitness industry continues today along with being in a leadership role with a growing company in the area. Here's a bit more about Cory and the program:
Q: How did you become involved with NLXF?
A: I was highly encouraged by my better half to take NLXF. As a guy who did not enjoy cardio, I knew NLXF had a different element to get the missing part of my workout routine. I absolutely love the athletic movements and combinations of exercises that NLXF offers to bring a full circle fitness experience. What I underestimated about NLXF was the teamwork and the support from everyone in the class with me. Another area that I am grateful that NLXF provided me with is the strong friendships along with other opportunities personally and professionally. I am looking forward to doing the same in North Liberty.
Q: What excites you most about being a part of the NLXF training team?
A: I love seeing other people succeed. I firmly believe that a person's mindset can lead to success in many different areas of their lives. Being on the NLXF training team will allow me to help others build confidence as they grow in their fitness journey. Not to mention, I get to work with my beautiful wife and make this a family atmosphere.
Q: What makes NLXF different in your eyes?
A: With experience in many different gym atmospheres, the one thing that makes NLXF different is the culture. To see people you initially don't know rally behind you for a full 60 minutes of every class gives you energy throughout the workout that you can't wait to share with others. That energy continues every class because of the variety of workouts. NLXF has always excelled at challenging your fitness goals no matter where you are at with your fitness journey. No matter your age, shape, or athletic ability, NLXF will always find a way to challenge you.
Q: What are some goals you have as a NLXF trainer?
A: As a NLXF trainer, I want to create an atmosphere that people get excited to be a part of every day. Something I am passionate about is helping people build confidence that will translate to their daily lives outside of the gym.
Q: Lastly, if you give a client who is on the fence one piece of advice about why NLXF is the right program for them, what would it be?
A: This program is much bigger than just a fitness class. It's an opportunity to grow confidence, it's an opportunity to grow relationships, but most of all, it's an opportunity to make an impact on others and yourself.